Ayurveda Mind Body Medicine Retreat at the Algarve
20-30 September 2022
Return to a loving, peaceful, compassionate way of being
Improve your mental health and find peace of mind
Reconnect to what is truly meaningful to you
Summary
Close to the Costa Vicentina in Portugal (Faro) on the organic smallholding, Olho Branco, we offer a 10 days Ayurveda Mind Body Medicine Retreat with Panchakarma elements, Ayurvedic full board service, Yoga, Ayurvedic massage, and a health consultation with Ayurveda doctor Farnaz Fahimi MD.
If you are looking for a time out to recharge or to heal psychosomatic complaints, you are at the right place. This retreat will benefit those who are struggling with: anxiety, depression, stress, trauma, anger and psychosomatic sympthoms.
What the Ayurveda Mind Body Medicine Retreat contains:
10 days accomondation on the eco farm Olho Branco
Local and organic full-broad service
Daily yoga and meditation practice
Ayurvedic consultation
Abhyanga Massage
Medical treatment
MBM, Qi Gong & MBSR modules
Agnihotra fire ritual & mantra sing session
Ayurvedic cooking & natural health workshops
Sauna & sound healing

Description
In the middle of a nature reservation close to the Costa Vicentina (Faro), Algarveda offers a unique ayurveda & mind-body medicine retreat.
Surrounded by beautiful nature, with freshly prepared meals from the organic garden, you will get back in tune with your own nature.
Your individual program is designed to prevent or cure diseases and for gerneral regeneration. Our medical doctor Farnaz Fahimi selects the most effective measures for you individually. Beside of the ayurveda program you will receive from us MBM-tools like, yoga therapy, breathing therapy, guided meditation and individual consultation for the integration of health-promoting measures into everyday life.
Mind-body medicine is a self-help approach. MBM helps our participants to increase mindfulness in everyday life and focuses on the interactions between mind, body and behaviour. In doing so, patients are made aware of emotional, mental, social, spiritual and behavioural factors, among others, that can directly influence health. It respects and promotes each person's capacity for self-knowledge and self-care. In summary, various techniques are used to promote this approach. Their healing effect is scientifically proven and established nationwide.
Where the Retreat takes place
Olho Branco – Alfambras, Faro
Examples of exercises:
Yoga Therapy
Pranayama – Breathing Meditation
Cranio Sacral or Abyanaga
Music Therapy
Agni Hotra Ritual
Sauna Ceremony
Qi Gong & more MBSR modules
11 day / 10 nights
FROM
EARLYBIRD
DEPOSIT
DATES
2000 €
1600 €*
400 €
Sep 20-30, 22
*Price for a single bed in a shared bedroom.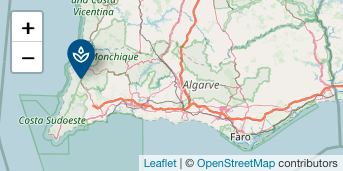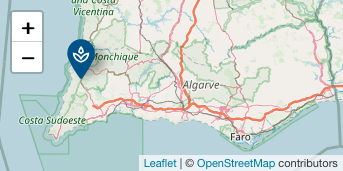 or
daily yoga and breathwork
ayurvedic constitution analysis & abyanga massage
freshly prepared meals from the organic garden
As part of the program you will receive from us:
Delicious homemade, local and organic meals with the freshly harvested veggies from the garden
Pre-Check: Medical consultation with a phone call (min. 2weeks before your stay)
Medical consultation with a detailed Ayurvedic anamnesis
Selected rejection procedures according to individual indication
Regular medical and therapeutic support during the entire treatment period, also by telephone
Abhyanga Massage
Daily yoga and meditations
Tailored nutritional advice and cooking workshops
Yoga therapy, breathing therapy, guided meditation
Individual advice on integrating health-promoting measures into everyday life
Customized nutritional advice
Extensive final consultation
Our physician and Ayurveda expert, Farnaz Fahimi MD, will adjust the treatments based on the initial medical history and regular medical consultations in order to achieve the best possible therapeutic effect for you.
Your Benefits
Peace and quiet for the mind, refreshing energy for the body
Become stronger mentally and find inner peace
Leave the hustle and relax in paradise
A chance to get away and step aside from all the hustle and bustle of city life
What Makes This Retreat Special
Dr. Farnaz Fahimi, Ayurvedic medical doctor, and her team come together and offer their broad knowledge and experience about Ayurveda, Yoga Therapy and Mind Body Medicine.
Healing is a natural process that can be self-initiated. We can help and guide you to do this and take you to a place where your complaints will be alleviated. Then offer a protocol that will allow you to finally become free of complaints.
Together we will develop a plan that is tailored to you and that will be easy to implement. According to the motto 'less is more' we will find the right healing protocols for you.
MBM has been scientifically proven to improve general health by strengthening the body's own resources and eliminating the causes of stress and psychosomatic symptoms.
Teachers
Farnaz Fahmi, MD
Dr. Farnaz Fahimi studied medicine at the unsiverity of Gießen. During her studies she developed a true and genuine passion for research in the field of natural health medicine and has published papers as well as her PHD Thesis in complementary medicine.
She has had 10 years of practical and clinical experience, working as a Doctor at various university institutions in both Berlin and Essen.
Studing Ayurvedic Medicine at the European Academy of Ayurveda Medicine in Birstein/Berlin and working as an ayurvedic and mind-body medicine doctor in the past years has allowed her to profoundly deepen her knowledge of medical and holistic healing methods.
Currently she is cooperating with other health professionals providing Ayurvedic Panchakarma Retreats and sharing her knowledge as a teacher.
Janina Kainberger
Janina is a certified Yoga teacher and has learned various massage techniques on her travels (Cranio sacral balancing therapy, Thai yoga massage, Lomi Lomi Massage), which she practices with much devotion and joy.
Since 2016 she has been a certified Mindfulness-Based Stress Reduction teacher, trained at the Institute for Mindfulness of Dr. Linda Lehrhaupt and has been teaching MBSR courses ever since. Since January 2020 she is a certified Mindfulness-Based Cognitive Therapy (MBCT) teacher – an approach to relapse prevention for depression and anxiety disorders.
Holger Brandt, M.Sc.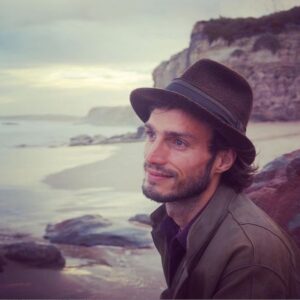 Holger Brandt became Mind Body Life Coach cause of a in 2010 started self-experience in the field of simpliciy and natural psychology. He has a Master of Science in organic agricultural and life sciences. He accompanies people in their personality development and analyses their current situation. With his help, participants gain deep insight into their subconscious and enter the transformation from a personal to a humanic being.
Mind & Body Medicine for the prevention and treatment of diseases
Mind-body medicine is a field of complementary alternative medicine which focuses on the interconnection between mind and body. It includes both alternative medical systems based on traditional medicines, such as Ayurveda or Traditional Chinese Medicine, and newer complementary approaches. It involves an understanding that illness and disease are manifestations of complex interactions between the physical body and mind, and are not caused by a single factor such as a virus or bacteria. Here are just a few conditions that MBM can help with.
Neck pain, back pain & knee pain
post-viral sympthoms (long covid, post covid)
hypersensitivity syndromes
insomnia
anxiety and panic attacks
chronic fatique syndrome
migrane, headaches
fibromyalgia
interstitial cystitis
irritable bowel syndrome
chronic pelvic pain syndromes
brain fog syndrome
repetitive strain injury
sciatic pain syndrome
Ayurveda therapy with Panchakarma Elements for the prevention and treatment of diseases
In Ayurveda, "Panchakarma" refers to effective measures for cleansing and regeneration of the organism, which have proven themselves over several thousand years for the prevention and treatment of chronic diseases in particular.
11 day / 10 nights
FROM
SHARED ROOM
DEPOSIT
DATES
1635 €
1535 €*
400 €
Sep 20-30, 22
*Price for a single bed in a double bedroom.
or
daily yoga and breathwork
ayurvedic constitution analysis & abyanga massage
freshly prepared meals from the organic garden