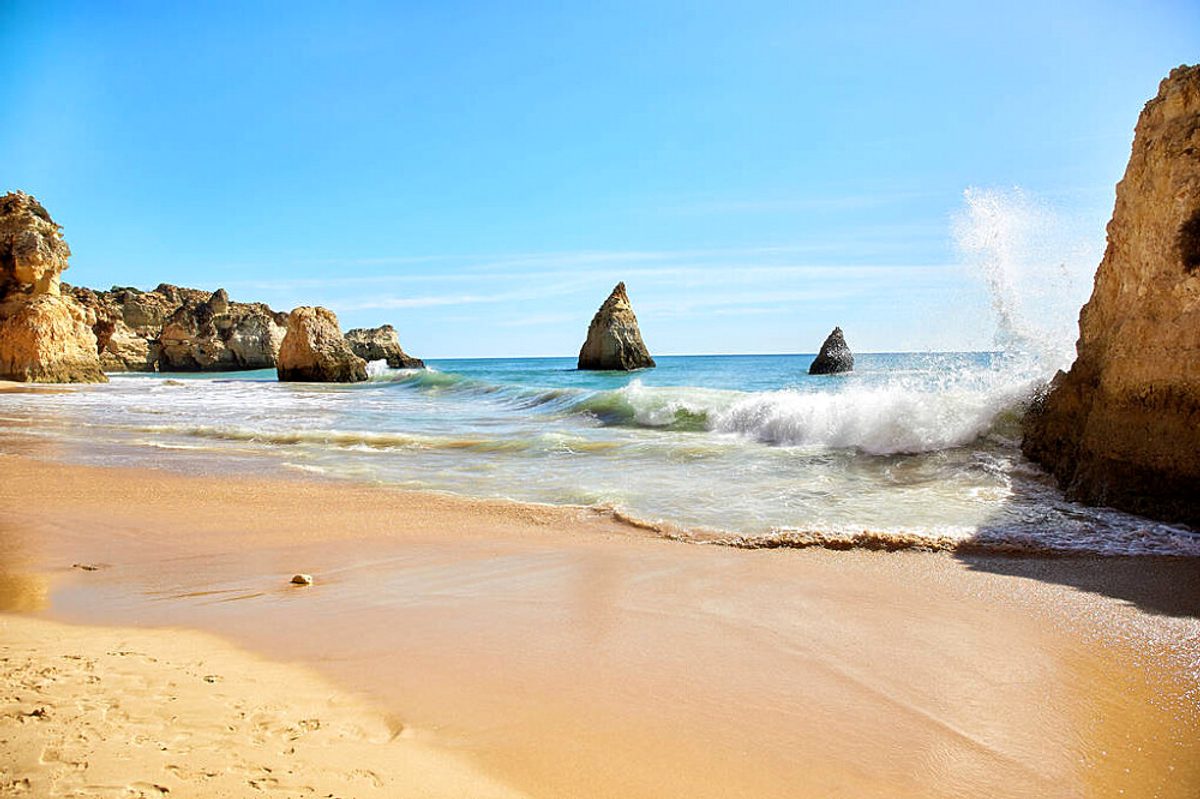 Panchakarma Yoga Retreat at the Algarve
16-26 April 2023
Prevent or cure diseases and for gerneral regeneration
Time out to recharge or to heal serious complaints
You will get back in tune with your own nature
11 day / 10 nights
FROM
EARLY BIRD
DEPOSIT
DATES
2416 €
2312 €*
400 €
APR 16-26, 23
*Price for a single bedroom.
or
Daily abyanga massages, yoga and breathwork
Ayurvedic constitution analysis & treatments
Freshly prepared meals from the organic garden
Summary
Close to the Costa Vicentina in Portugal (Faro) on the organic smallholding, Olho Branco, we offer a 7 day Panchakarma Program with Ayurvedic full board service, Yoga, Ayurvedic massages, and a health consultation with Ayurveda doctor Farnaz Fahimi MD.
If you are looking for a time out to recharge or to heal serious complaints, you are at the right place. Come in harmony with your own nature.
What the Panchakarma Retreat contains:
10 days accomondation close to the eco farm Olho Branco
Local and organic full-broad service
Daily yoga and meditation practice
Dialy Abhyanga massage and ayurveda workshops
Ayurvedic constitution analysis and health consulations
Sauna, sound healing, agnihotra fire ritual incl.

Description
In the middle of a nature reservation close to Aljezur, Algarveda offers a unique pancharkarma, intensive ayurveda and mind-body medicine program.
At the family-run Eco-Farm Olho Branco, surrounded by beautiful nature, with freshly prepared meals from the organic garden, you will get back in tune with your own nature.
Your individual program is designed to prevent or cure diseases and for gerneral regeneration. Our medical doctor Farnaz Fahimi selects the most effective measures for you individually.
Where the Retreat takes place
Olho Branco, Alfambras Faro
Examples of treatments:
– Abhyanga – Full body oil massage with traditionally produced Ayurvedic herbal oils, adapted to your constitution and current symptoms
– Padabhyanga – Ayurvedic foot massage
– Mukhabhyanga – Ayurvedic facial massage
– Shirodhara – Ayurvedic forehead oil casting
– Garshana – Silk glove massage
– Hijamat bilashurt – Dry Cupping
– Pinda Sveda – Herbal bag treatment
– Udvartana – Herbal powder massage
– Svedana – Ayurvedic steam bath/heat treatment
– Kati Basti – Local oil treatment of the back (e.g. for lower back pain)
– Nasyam – Local oil treatment in the nose
– Snehapana – Intake of ghee (clarified butter) for several days in increasing doses
– Virecana – Purge
– Niruha Basti – Local internal application on decoction basis (herbal decoction)
– Sneha Basti – Local internal oil treatment
– Yoga Therapy
– Pranayama – Breathing Meditation
– Craniosacral therapy
– Music Therapy
– Agni Hotra Ritual
– Sauna Ceremony
11 day / 10 nights
FROM
EARLY BIRD
DEPOSIT
DATES
2,416 €
2312 €*
400 €
APR 16-26, 2023
*Price for a single bedroom.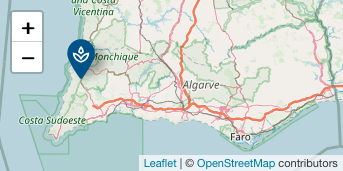 or
As part of the program you will receive from us:
– Medical consultation with a detailed Ayurvedic anamnesis
– Regular medical and therapeutic support during the entire treatment period, also by telephone
– Adaptation of therapeutic applications according to indication (e.g. oil or dry massages, oil applications, pads, castings, sweating treatments, herbal therapy)
– Selected rejection procedures according to individual indication
– Customized nutritional advice
– Yoga therapy, breathing therapy, guided meditation
– Individual consultation for the integration of health-promoting measures into everyday life
– Extensive final consultation

Our physician and Ayurveda expert, Farnaz Fahimi MD, will adjust the treatments based on the initial medical history and regular medical consultations in order to achieve the best possible therapeutic effect for you.
Your Benefits
Peace and quiet for the mind, refreshing energy for the body
Become stronger mentally and find inner peace
Leave the hustle and relax like in paradise
A chance to get away and step aside from all the hustle and bustle of city life
What Makes This Retreat Special
Dr. Farnaz Fahimi, Ayurvedic medical doctor, and her team come together and offer their broad knowledge and experience about Ayurveda and yoga therapy.
Healing is a natural process that can be self-initiated. We can help and guide you to do this and take you to a place where your complaints will be alleviated. Then offer a protocol that will allow you to finally become free of complaints.
Together we will develop a plan that is tailored to you and that will be easy to implement. According to the motto 'less is more' we will find the right healing protocols for you.
Teachers
Farnaz Fahmi, MD
Dr. Farnaz Fahimi studied medicine at the unsiverity of Gießen. During her studies she developed a true and genuine passion for research in the field of natural health medicine and has published papers as well as her PHD Thesis in complementary medicine.
She has had 10 years of practical and clinical experience, working as a Doctor at various university institutions in both Berlin and Essen.
Studing Ayurvedic Medicine at the European Academy of Ayurveda Medicine in Birstein/Berlin and working as an ayurvedic and mind-body medicine doctor in the past years has allowed her to profoundly deepen her knowledge of medical and holistic healing methods.
Currently she is cooperating with other health professionals providing Ayurvedic Panchakarma Retreats and sharing her knowledge as a teacher.
Guest Teachers
Janina Kainberger
Janina is a certified Yoga teacher and has learned various massage techniques on her travels (Cranio sacral balancing therapy, Thai yoga massage, Lomi Lomi Massage), which she practices with much devotion and joy. In her yoga practice, she has specialized in Hatha Yoga, which she studied in India, among other places. In addition, she likes to combine the classes with more dynamic Vinyasa Flow elements and Moon Cycle Flow sequences, whereby the aim is to energetically adapt the yoga practice to the respective moon phases (New moon, Full moon, Waning and Waxing moon).
She is also a committed Moon dancer in Austria and Mexico, where she devotes herself to shamanic traditions like Sweat lodges, singing and drumming.
Maria João Pinheiro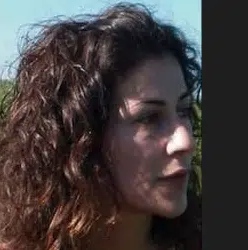 Maria had studied general massage, sport and physiotherapy assistant at Feelgood in Lisbon. Beside of that she intensified her knowledge of Ayurveda by doing diverse workshops in the Algarve. For 5 years, she had worked in several spas and clinics in Portugal and Spain. In the past years she had started to learn and practice and focus more on Panchakarma methods at the Ayurvedic algarveda Center in Portugal.
Intensive Ayurveda therapy for the prevention and treatment of diseases
In Ayurveda, "Panchakarma" refers to effective measures for cleansing and regeneration of the organism, which have proven themselves over several thousand years for the prevention and treatment of chronic diseases in particular.
As part of the program you will receive from us:
• Delicious homemade, local and organic meals with the freshly harvested veggies from the local organic garden
• Pre-Check: Medical consultation with a phone call (min. 2weeks before your stay)
• Medical consultation with a detailed Ayurvedic anamnesis
• Daily treatments
• Daily yoga and meditations
• Regular medical and therapeutic support during the entire treatment period, also by telephone
• Adaptation of the therapeutic applications according to indication (e.g. oil or dry massages, oil applications, pads, casts, sweating treatments, herbal therapy)
• Selected elimination procedures according to individual indications
• Tailored nutritional advice and cooking workshops
• Yoga therapy, breathing therapy, guided meditation
• Individual advice on integrating health-promoting measures into everyday life
• Extensive final consultation