Who we are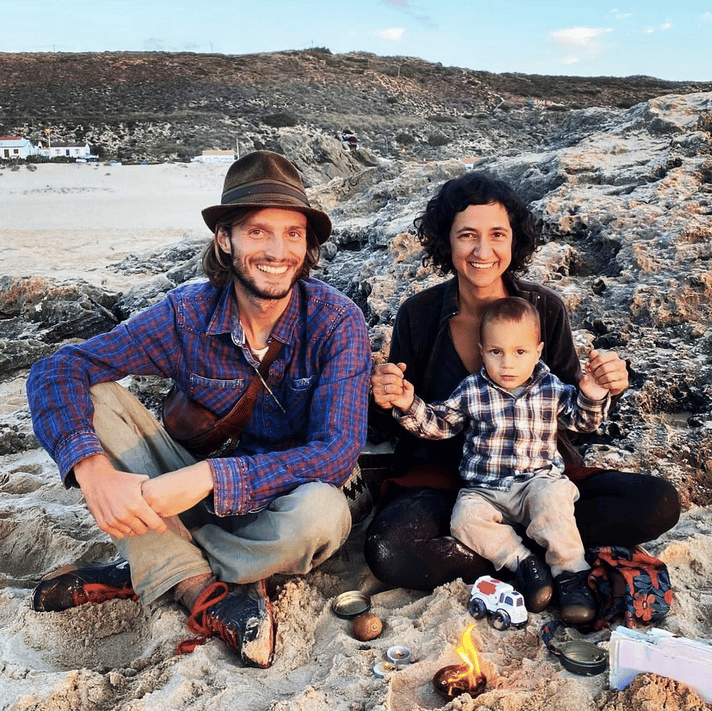 Our Mission
We belive that health is not something you have to achiev, but rather you can let come into your life, if you begin to understand what life is actually trying to teach you.
Living a healthy life stlye does not mean just doing exercises to become well, or adujsting your diet. It is an overall comitment with your self, respecting what your body and mind truly desire. Ayurveda and Mind Body Medicine are the most valubel tools we experienced, to support the daily resources of people who wish to strenghen thier mental capabilities and even disolve serious chronic ailments.
Dr. Farnaz Fahimi, MD
Dr. Farnaz Fahimi is a specialist in ayurveda, naturopathy and ear nose and throat medicine. After she had studied medicine she could collect 9 years of practical expierience in clinics and did research in university hospitals. She has also studied Ayurvedic Medicine at the European Academy of Ayurveda Medicine in Birstein and Berlin and worked as an ayurvedic and mind-body medicine doctor in the past years.
Currently she is cooperating with other health professionals providing Ayurvedic Panchakarma Retreats and sharing her knowledge as a teacher.
Besides being a doctor, she shares her love of music by creating mantra singing sessions and mixing music (soundcloud.com/fenomenaas) and enjoys living with her family in the countryside.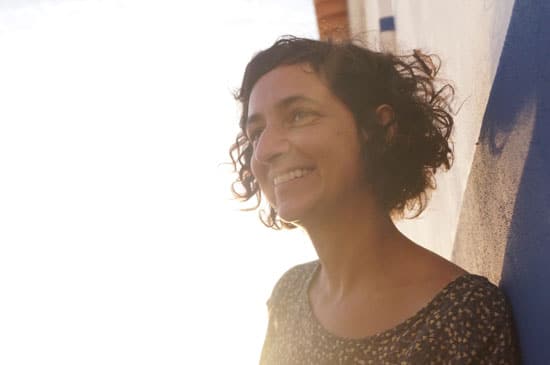 Holger Ernst Brandt, M.Sc.
Holger is passionated gardener and musician since his early days. During his bachelor studies of horticulture science at Humboldt-University, he made intensive studies in the field of holistic life sciences. Meanwhile he came in touch with Agnihotra – an acient fire ritual from the vedic scripts. Inspired by Dr. med. Ulrich Mohr, he tapped into the science of simplicity and dived into mind-body-medicine.
Through his life experiences he gradually became more and more uncomfortable with his role in society. As a consequence of this he has been flowing naturally toward a more authentic and simple way of living.
Now he is living on a small-holding farm where he is able to apply his knowledge about organic horticulture, while being a father and mind-body-medicine-coach (LifeScience & Spiritual Coaching).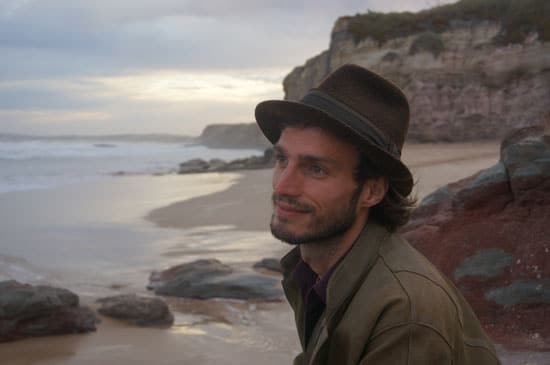 Maria João Pinheiro
Maria had studied general massage, sport and physiotherapy assistant at Feelgood in Lisbon. Beside of that she intensified her knowledge of Ayurveda by doing diverse workshops in the Algarve. For 5 years, she had worked in several spas and clinics in Portugal and Spain. In the past years she had started to learn and practice and focus more on Panchakarma methods at the Ayurvedic algarveda Center in Portugal.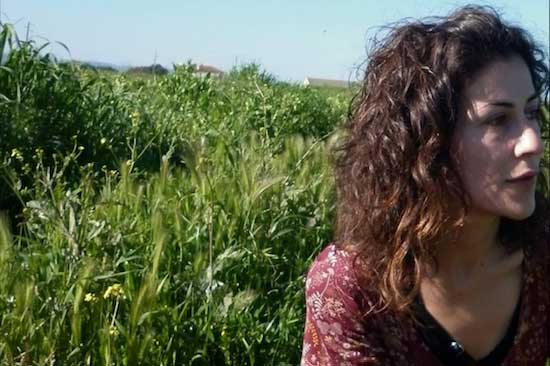 Pavel Singh Dhaliwal
Pavel Singh Dhaliwal is an passionated ayurvedic Healer. He had learned various holistic medicine methods with Dr. Lata in the ayurvedic and energy healing center in Punjab INDIA.
He practiced as a manual therapist for 5 years and is focused on Marma Point and Reflexiology Therapy.
In the past years he was part of the permakulture project Varzea da Gonçala, where he shared his knowlegde about ayurvedic nutrition and took care of the garden.
As he also has been working as Yoga Teacher, he is taking part in Algarveda team as an allround talent, sharing and taking care of our visitors.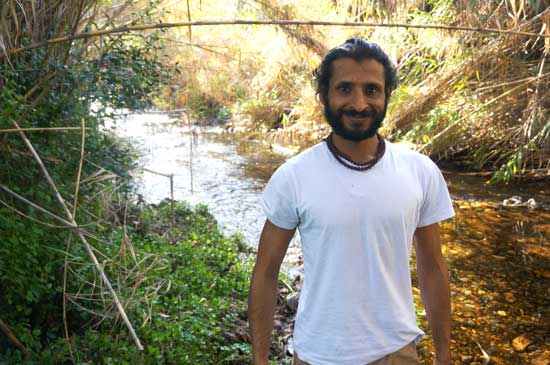 Guest Therapists
Stephanie Riecker
Ethnologist, Ayurvedic physician, gynaecologist, mother, gardener
Steffi was drawn to the world at an early age. She got to know Ayurvedic medicine in India and Nepal and since 2011 has dedicated herself to studying, deepening and further training in the various areas of Ayurvedic medicine – with a thematic focus on internal medicine, phytotherapy and gynaecology. After training in India and Germany, Steffi worked as an Ayurvedic therapist at the Immanuel Medizin Zehlendorf practice in Berlin from 2015-2021.
Her work combines highly qualified Ayurvedic know-how with a deep understanding of all situations and difficulties in life. With always open eyes, ears and heart for the needs of her patients, she would like to accompany them on the path to their strength.
As an alternative practitioner, Ayurvedic manual therapist and trained Ayurvedic physician (MSc. from Middlesex University, London), she now works independently near Heidelberg (ayurvedastudio.org).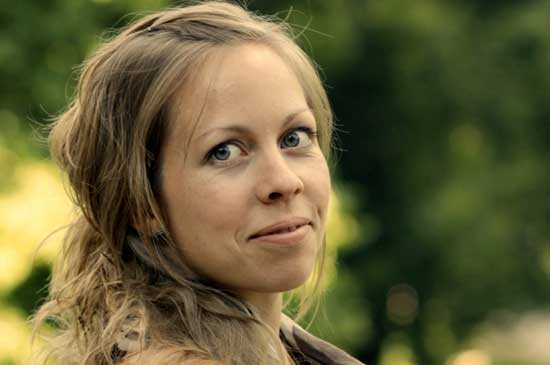 Janina Kainberger
Janina is a certified Yoga teacher and has learned various massage techniques on her travels (Cranio sacral balancing therapy, Thai yoga massage, Lomi Lomi Massage), which she practices with much devotion and joy. In her yoga practice, she has specialized in Hatha Yoga, which she studied in India, among other places. In addition, she likes to combine the classes with more dynamic Vinyasa Flow elements and Moon Cycle Flow sequences, whereby the aim is to energetically adapt the yoga practice to the respective moon phases (New moon, Full moon, Waning and Waxing moon).
She is also a committed Moon dancer in Austria and Mexico, where she devotes herself to shamanic traditions like Sweat lodges, singing and drumming.
Leonie Jagenburg
Is a psychologist (M.Sc.), a psychotherapist (in training) and employee in the day clinic for mental and psychosomatic health at Panorama Klinik Berlin. Mindfulness training has been one of her main professional focuses since 2014. She worked for almost four years in the clinic for naturopathy in Hattingen-Blankenstein in the field of mind-body medicine. As a speaker, she participated in various medical training courses on the subject of mindfulness.
Since 2016 she has been a certified Mindfulness-Based Stress Reduction teacher, trained at the Institute for Mindfulness of Dr. Linda Lehrhaupt and has been teaching MBSR courses ever since. Since January 2020 she is a certified Mindfulness-Based Cognitive Therapy (MBCT) teacher – an approach to relapse prevention for depression and anxiety disorders.
She is currently in further training as a psychological psychotherapist at the Berlin Academy for Psychotherapy.